The Honourable Company of Horners
Summons All Members to Its
19th ANNUAL MEETING
March 6 & 7, 2015
To Be Held at the
U.S. Army Heritage & Education Center
Carlisle, Pennsylvania
Christmas is over, but Santa Claus left every Guild member a present; however, you'll have to come to Carlisle, Pennsylvania on March 6th & 7th to receive it. Our 19th Annual Meeting will be held at the U.S. Army Heritage & Education Center (USAHEC) and promises, once again, to be a first class gathering! What's waiting for you are friends you haven't seen for awhile, making new acquaintances, speaking with artisans, observe the horn work being done by the Masters and Journeymen, and finally, attending the Saturday night banquet. Yes, indeed, these two days are quite an experience.
As with past meetings, all Guild members are encouraged to dress in 18th century attire to enhance the colonial atmosphere of our gathering.
To further promote horn work, provide an educational experience, recruit new members and increase attendance, the general public will be admitted for Free with this special invitation also extended to NMLRA members.
Some Thoughts
Our Guild understands what it takes to have a first class meeting, which is comprised of three basic components: a program that meets the needs of its members, a first class facility, and a well coordinated support package. The Executive Committee and Journeyman Jim Leach (Events Coordinator) have an excellent meeting planned for you. The USAHEC facility is, without question, the very best and provides an excellent location for our Annual Meeting. Couple those two with the support package of a premier staff, unlimited support, on-site food service amenities, many excellent restaurants and nearby lodging, and we have a sound foundation for a first class Annual Guild Meeting.
Two features that sets our Guild apart from other organizations are that no other groups have a meeting format like ours and secondly, none admit the general public for free!
The meeting format will, once again, allow everyone maximum latitude in planning their daily schedule with no constraints. Here's an overview of things to see and do. Visit the display area with tables of handmade horn artifacts and artisans to answer any questions you may have. There's the popular Interactive Workshop that will have several work stations manned by Masters and Journeymen demonstrating all facets of horn work from basic scraping to heating and pressing, and from lathe work to intricate engraving, it's all here – You interface directly with the Masters / Journeymen and discuss issues of specific interest to you. Don't forget, polished and plain horns will be available for sale along with expert selection advice based upon your horn project. All this, plus, Dick Toone will again be demonstrating the use of a spring pole lathe.
To relax you can pause for a coffee break, have a breakfast snack, or just discuss the morning's events over lunch with friends in the cafe adjoining the exhibit room. For Friday evening, Carlisle has many excellent restaurants for your dining pleasure.
Major Activities
Major activities include the following:
● Annual Business Meeting – that will take place Friday morning at 10:30 AM.
● NMLRA 1 of 1000 Powder Horn – Steve Vance made this year's powder horn for the NMLRA, which will be on display throughout the Annual Meeting. It will be officially presented to the NMLRA representative during the Saturday night banquet. Steve's powder horn is truly a work of art.
● Awards Committee – Master Horner Carl Dumke and fellow judges will be busy judging the horn competition and evaluating the horn items submitted by members desiring to advance to Journeyman or Master. The results will be announced at the banquet.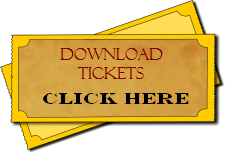 ● Fundraising Raffle – Kris Polizzi, Chairwoman of the Fundraising Committee, has once again done an outstanding job. This year's raffle features a banded powder horn, a Queen Anne style horn flask, engraved ring box, a hand woven strap, pick and brush set, horn funnel and oiler, bullet bag, and in addition, the NMLRA has donated two special gifts: a 5 year membership and a new book Flintlocks, by Eric Bye! That makes nine opportunities to win! The drawing will take place at the end of the conference on Saturday at 3:30 PM.
● Door prizes – When you register at the front desk, you are also automatically registered for the door prizes – Whoa!! The drawing will take place in conjunction with the raffle drawing.
● NMLRA – The Guild is privileged to have the National Muzzleloading Rifle Association in attendance once again. So stop by their table, courtesy of the Guild, where new members can sign up, get questions answered provide assistance.
● Saturday Night Banquet – The Saturday night festivities will begin at 6:30 PM with a social, complete with cash bar and trays of Hors D'oeuvres. The banquet will follow and take place in the adjoining room next to the exhibit hall. This year's menu will consist of a Garden Salad with House Dressing, Roast Sliced Eye Round of Roast with Pan Sauce, Stuffed Chicken Breast topped with Supreme Sauce, Roasted Red Potatoes, Chef's seasonal Vegetables, Buttered Green Beans cooked Southern style, Rolls and Butter, Chef's Choice of Desserts, Iced Tea, Water and Coffee.
Following dinner there will be a very special guest speaker, awards for the horn competition will be presented and those Guild members who passed the requirements for advancement to Journeyman and Master will be announced. John Kiselica will announce the 2014 Kiselica Award winner. This annual award, which is a beautiful, solid gold powder horn pin is presented to an individual who has made a significant contribution to the Guild. The evening festivities will conclude with closing remarks by Guildmaster Dick Toone.
Lodging
To make early reservations, primary lodging is available at two locations. There is a limited block of rooms at sites, so make your reservations as soon as possible and be sure to mention you're with the "Horners' Guild" to get the special rate.
(1) Best Western, 1155 Harrisburg Pike, Carlisle, PA 17013, phone number (717) 243-6200, rate: $69.99 per night + tax, directions: from Interstate 81, Exit 52.
(2) Days Inn, 101 Alexander Spring Road, Carlisle, PA 17013, phone number (717) 258-4147, rate: $62.00 per night + tax.
If you have any questions concerning our annual meeting, please contact Dick Toone at (609) 261-3415/e-mail: rstoone@peoplepc.com or Art DeCamp at (814) 643-6343/email: ajdecamp@verizon.net.
You Must Register by February 24th, 2015.

>>Click Here for the Registration Form! Please print it out, fill-out the registration portion and send it with your check to the address on the form. Thanks!<<
In Closing
This is going to be another great annual event that you simply must attend, so register by either filling out the form below, get one off the Guild's Website, or return the 'dues and registration flyer' that was mailed out in December.
See you in March!
Regards,
Bill Carter
Conference Registration & Schedule Information
Day/Date
Time
Activity
Thurs., March 5
noon -5:00
Display Table, Masters' Bench Stations Set-up
Fri., March 6
8:00 – 10:30
Member Registration, Display and Table Set-up/Socialize
10:30 – 1:00
Welcome by Guildmaster / Business Meeting /Lunch
1:00 – 5:00
Interactive Masters' Demonstrations / Display area open-
Both activities open to visitors & public
5:00 – Until
Free Time / Dinner on Own
Sat., March 7
9:00 – 4:00
Registration
Socialize / Interactive Master's Demonstrations / Display area open
Both activities open to visitors & public
3:00 – 4:00
Horn Competition / Judging / Display Area Closes
4:00 – 4:30
Breakdown & Final Clean-up
6:30 – Until
Banquet in the exhibit hall / Awards, Guest Speaker
Sun., March 8
Sunday
Check out of hotels unless an extended stay is scheduled / Travel Home
Update July 28, 2013- We have a winner! Congratulations to Jeff Bibb of Lynchburg, Virginia.
Now that the annual meeting is over, our thoughts will be turning towards getting ready for Dixon's Gunmakers Fair at the end of July.  For many Horners it is a great chance to show of your work and hopefully win a ribbon or two. Also, it is time for the annual raffle of the "Bag and Horn Set" made and donated by Guild members.
We have had some excellent sets raffled off in the past and I must say this year is no exception. I asked Gary Elsenbeck of Lee Center, NY and Scott Morrison of Keizer, OR, if they would team up and come up with a nice set for this year. All I have to say about it is WOW! I would like to take this chance to thank them both for this wonderful set.
First of all, I would like to talk about the bag made by Gary. It is a very nice double pouch made from 3-4oz veg tan leather and dyed with a homemade dye. It is flat sewn and has some folk art on the flap that was inspired by the book "Decorative Motifs of the Southern Backcountry ".  The bag itself measures 8" wide, is 7" deep and has an adjustable 1 ¼" strap with a brass roller buckle. Next, the horn made by Scott. The horn is based on the 1762 horn shown in Madison Grant's book Page 82. It measures 10 ¾" along the outside curve and 2 ¼" diameter base plug. It has two carved bands and one applied band. The two carved bands have been made to resemble dice, one band has the number ''5"on it and the other has the number "2", giving the horn the name"Lucky 7". He also included a strap made by Kris Polizzi.  Now, for the accoutrements…  Gary donated a 65 grain tin powder measure and a forged screwdriver.  Also Dan Eisenhower of Dover, PA, made a nice 45 grain antler measure that has dice carved on it to match the horn. He also included a brush and pick on a nice chain.
As in years prior, we are happy to be able to add some other items to the raffle.  These items include a nice leather canteen made by Paul Gasparo of Huntington Station, NY.  Jim Webb has also donated a bound and signed copy of his book, "Sketches of Hunting Pouches, Powder Horns and Accoutrements of Southern Appalachia."
By now I hope I have sparked your interest in these items, and you are asking how much are the tickets? The price for tickets is $5 each or 5 for $20. So, come on and show your support and purchase some tickets. And remember, without your support the Guild could not grow.
 
Leather Canteen made by
Paul Gasparo of Huntington Station, NY
Other Items:

Pick and Brush on hand twisted chain

Hand-bound and signed copy of the book,
"Sketches of Hunting Pouches, Powder Horns and Accoutrements
of Southern  Appalachia"
from the author Jim Webb.
One More Look!
Pouch by Gary Elsenbeck of Lee Center, NY
Horn by Scott Morrison of Keizer, OR
As stated in the past, I want to have two raffles a year, one at the annual meeting and one at Dixon's. I will try to have new things every year at the meeting, but Dixon`s will always be a bag and horn set, because that is the tradition. The Drawing will be held on Sunday, July 28th, 2013 at Dixon's Gunmakers Fair.
If anyone wants to donate and item for either raffle just contact me at eseabee1@comcast.net .
Your most humble servant,
Ed McDilda
Fundraising chairman
UPDATE -MARCH 6, 2013 – WE HAVE WINNERS.
PLEASE SEE WINNING PERSON'S NAME BESIDE THE DONATED ITEMS BELOW.
I am pleased to announce that we are going to have a raffle at the annual meeting to help raise funds for the Guild.  We have had some fine artisans from within the Guild donate items for this raffle. I would like to take the time to thank these fine folks for their contributions and their commitment to helping the Guild grow. So, with that said, here are the items that are to be raffled off at the annual meeting in March.
We have a charming lady`s ring box made by Don Fererro and engraved by Bill Carter…  A handsome 8" x 10" framed giclee print from Bob Albrecht… Also, we have a lovely hand woven powder horn strap and gift certificate for a custom strap from Kris Polizzi… Sparks Mumma donated a wonderfully engraved salt and pepper horn… and John Dewald donated a beautifully crafted medicine cup and spoon… There will also be a table set up for you to view the items and purchase tickets at the annual meeting.
Just added on January 10th, 2013…  The NMLRA 1 of 1000 Endowment Program has donated another print to us by David Wright; it is named "Spirit of America."  Please see the picture below!
I am hoping to start the tradition of having two Raffles each year. One at Dixon's, which will always be a horn and pouch set, and one at the annual meeting. So, any artisans, whether a Freeman, Journeyman or Master, wishing to donate something for a raffle, please feel free to contact me at eseabee1@comcast.net.
Your most humble servant…
Ed McDilda
Fundraising Chairman
Spirit of America Print
by David Wright
Donated by the NMLRA's
1 of 1000 Endowment Program

Won by
Rich Griggs Marysville, OH

Salt and Pepper Horn
by Sparks Mumma

Won by
Joe Becker, Pennsylvania

Horn Ring Box
by Donald Ferraro
engraved by Bill Carter

Won by
Ed Long, Pennsylvania

Handmade Inkle Loom Strap
by Krista Polizzi

Won by
Ron Hess, Buckhead, GA

——-

Inkle Loom Strap Gift Certificate
by Krista Polizzi

Won by
Craig Jarrett, Pennsylvania

Delaware Scout Print
by Robert Albrecht

Won by
Jim Enloe, Mt Vernon, OH

Medicine Cup
by John Dewald

Won by
Gus Taber, Pennsylvania
We have an update on the Horn Book today (December 5th, 2012). Please follow the link to below to get caught-up on what the next two issues. Also, there are more rumors about the upcoming Guild Meeting at the AHEC and the first installment from The Committee of Four!
Click here for more information…
As you know, Hurricane Sandy came ashore in New Jersey on October 29, 2012, causing great damage and widespread power outages. As a result, the Fall issue of The Horn Book will be delayed a few more weeks. It was scheduled to be in the mail by the first week in November but Bob and Terri Albrecht, who live in New Jersey, lost all power due to the storm. It was scheduled to be back on today (November 6th), but they were informed that it would be another 3 to 5 weeks before the necessary repairs were made and power restored.
Our apologies for this delay, but please rest assured that as soon as things return to normal, every effort will be made to get the Fall issue to you as quickly as possible.
Bob and Terri are doing as well as can be expected under these conditions. Fortunately, no damage was done to their home or studio and they are currently using a generator to keep the basic necessities running, although fuel is somewhat of a problem. Please keep them and well as other victims of the storm in your thoughts and prayers.
Updates will be posted on the Website.
Our thanks to Webmaster Rick Sheets for volunteering to get this information to you and for your understanding and patience.
Regards,
Bill Carter
Bill Carter, editor of The Horn Book, has published an update in what is going to be upcoming in Fall Issue of The Horn Book. It will be a great issue!
There also seems to be something special in the works for the Annual Meeting scheduled for March 1-2, 2013. [Click to read the update...]
The 2012 Summer issue of The Horn Book will soon be in the mail and we think you will be pleasantly surprised as there are no advertisements, which allows for more articles, and this issue will have 36 pages for you to peruse at your leisure…
Read more about The Horn Book coming to you shortly…
Please be aware that the Summer Reception Reservation Form and Map is available on this blog post. <<CLICK HERE>>
There was an error is the published date for Phil Cravener's Memorial.
Please help spread the word that Phil's Memorial is in fact on the 21 of APRIL.
Please forward this information to all who might be interested.
Thanks.
http://blog.hornguild.org/?p=397
Update July 29, 2012- We have a winner! Congratulations to Walt Morgis of Virginia.
The 2012 HCH raffle features the Clash of the Titans North Carolina squirrel rifle set entered by the South in last year's monumental competition at Dixon's Gunmakers Fair. The set will be displayed at the annual HCH conference in March, and at Dixon's in July.
The drawing will be held at Dixon's Gumakers Fair, which is held in Kempton, Pennsylvania every July. (See their website by clicking here.)
The horn made by Billy Griner, is a copy of an original Rowan County, NC piece. It features three bands with a turned, applied antler tip, and a black walnut base. Overall length is 11 inches around the curve. (See Billy Griner's website by clicking here.)
The pouch was made by Jeff Bibb and is a copy of an original pouch from Iredell County, NC. Constructed from cowhide, the pouch is 6.5 inches wide by 7 inches deep. The flap is bound and backed with hemp. There is a hanging ball or patch pocket inside. (See Jeff Bibb's website by clicking here.)
This awesome Southern pouch and horn are complimented by other handmade items. The measure was turned from horn by Mark Ewing, and pick and brush set were made by Jeff Bottiger.